about
​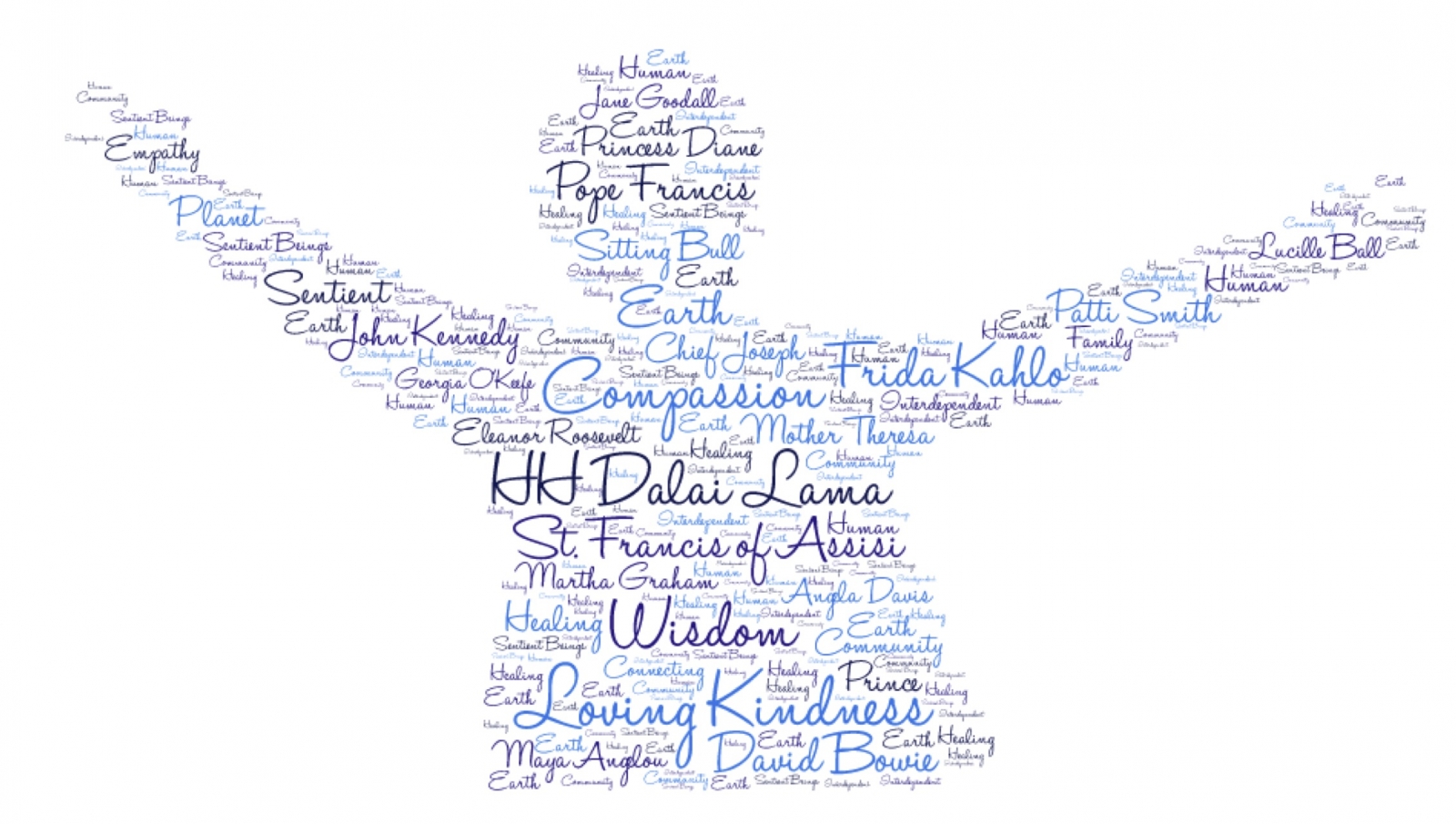 losangmonlam.
In 1992, on a trip to Dharamsala, Blase Hents met His Holiness the Dalai Lama, and began practicing Tibetan Buddhism. Eight years later he was ordained losangmonlam, a monk of the Tibetan Buddhist monastic tradition by Choden Rinpoche in California; later taking full ordination with His Holiness Dalai Lama in a ceremony held at his temple in Dharamsala.
losangmonlam continued to practice. study and teach in the San Francisco Bay Area, under the guidance of Geshe Ngawang Dakpa. During this same period he also studied and practiced at Sera Jey Monastery, a University for Advanced Buddhist Studies and Practice, in Bylakuppe, South India.
In 1998, he started the Tsa Tsa Studio—Center for Tibetan Sacred Art in 1998 combining his work as an artist with his spiritual practice, creating walls of Buddha images and other commissioned installations.
Blase wasn't born to any of this.
The first years of his life was shared with his family of five brothers in a farming community on the edge of the Red River Valley in North Dakota.
Graduating high school in southeastern Minnesota he went on to receive his undergraduate degree from Georgetown University in Washington, D.C. And, not until he was just shy of finishing his M.B.A Degree at Boston University, did he finally honor his inner quest to seek answers. His journey began by traveling the world to connect with a wide range of people from all walks of life and traditions.
Three years later, blase returned to the United States having discovered, among many other things, his considerable talent and joy at being an artist - a painter and sculptor. It was as an artist he presented himself to His Holiness the Dalai Lama on a later trip of exploration.
His art in the field of video installation included shows in the Bay Area in the late 1980s and early 1990s. He also contributed his visual skills as an artist in the area of graphic design at this time. When given the practice to undertake 400,000 Buddha images, he founded the Tsa Tsa Studio—Center for Tibetan Sacred Art where he taught workshops and was commissioned to undertake several "Buddha Wall Art Installations" in the Bay Area.
In January of 2010, he made the decision to resign his community life as a monk and return to offer service in the larger world community.
Over the last seven years, losangmonlam both in his art and personal life, losangmonlam continues to express loving kindness, compassion and wisdom, through his "shared community building in work", home and social settings. Transforming a San Francisco apartment into a beautiful community, l[Hents-isami Guest House] osangmonlam welcomed humans from around the world, sharing his art and being in service. Continually learning from the many inspiring humans who pass through his experience, losangmonlam tries to value the unique experience of all humans [and other sentients] through his daily engagement in the world.
losangmonlam remains in the San Francisco bay area as an artist, painting and writing. His paintings and reflections draw upon the world's spiritual traditions allowing the integration of Buddhist principles into the cultural and spiritual experience of the individual practitioner, his students, friends, and colleagues. With over twenty years of practice and study both as a monastic and layperson, combined with travels around the world, he brings a unique and generous perspective to his art.
losangmonlam
En 1992, en un viaje a Dharamsala, blase hents conoció a su santidad el Dalai Lama, y comenzó a practicar Budismo Tibetano. Ocho años después, fue ordenado losangmonlam, un monje de la tradición monástica del Budismo Tibetano, por Choden Rinpoche en California; posteriormente tomó ordenamiento completo con su santidad el Dalai Lama en un acto celebrado en su templo en Dharamsala.
Losangmonlam continúa su práctica. Estudia y enseña en el área de la bahía de San Francisco, bajo la dirección de Geshe Ngawang Dakpa. Durante este tiempo, él también estudió y practicó en el monasterio Sera Jey, una universidad para Estudios y Práctica Budistas Avanzados en Bylakuppe en el sur de India.
En 1998, él comenzó el Estudio Tsa Tsa – Centro para el Arte Sagrado Tibetano para combinar su trabajo como artista con su práctica espiritual, creando paredes con imágenes de Buddha y otras instalaciones por encargo.
Blase no nació dentro de este ambiente.
Sus primeros años de vida los compartió con su familia de cinco hermanos en una comunidad rural en el borde de Red River Valley en Dakota del Norte.
Luego de terminar la escuela secundaria en el sureste de Minnesota, él recibió su título de licenciatura de la Universidad Georgetown en Washington, D.C. Y no fue hasta que estaba terminando su Maestría en Administración de Negocios (M.B.A.) en la Universidad de Boston, que finalmente decidió honrar su deseo de buscar respuestas. Este camino comenzó con un viaje por el mundo para conectarse con gente con distintos estilos de vida y tradiciones.
Tres años después, blase volvió a los Estados Unidos habiendo descubierto, entre otras cosas, su talento como artista – pintor y escultor. Fue como artista que él se presentó a su Santidad el Dalai Lama en otro viaje de exploración.
Su arte en el campo de las instalaciones de video incluye exposiciones en el Área de la Bahía a fin de los años '80 y comienzo de los '90. El también aportó sus habilidades como diseñador gráfico durante esos años. Cuando tuvo la oportunidad de preparar 400,000 imágenes de Buddha, él fundó el Estudio Tsa Tsa – Centro para el Arte Sagrado Tibetano donde enseñó clases y fue encargado con la preparación de varias instalaciones de arte en paredes con imágenes de Buddha en el Área de la Bahía.
En enero del 2010 él tomó la decisión de renunciar a su vida comunitaria como monje y retornó a ofrecer servicios a la comunidad del mundo.
losangmonlam vive en el área de la Bahía de San Francisco como artista, pintando y escribiendo. Sus obras y reflexiones toman como inspiración las tradiciones del mundo espiritual permitiéndole integrar los principios budistas en sus propias experiencias culturales y espirituales y en las de sus alumnos, amigos, y colegas. Con más de veinte años de práctica y estudio como monje y persona laica,combinado con sus viajes alrededor del mundo, él inyecta una perspectiva única y generosa en su arte.